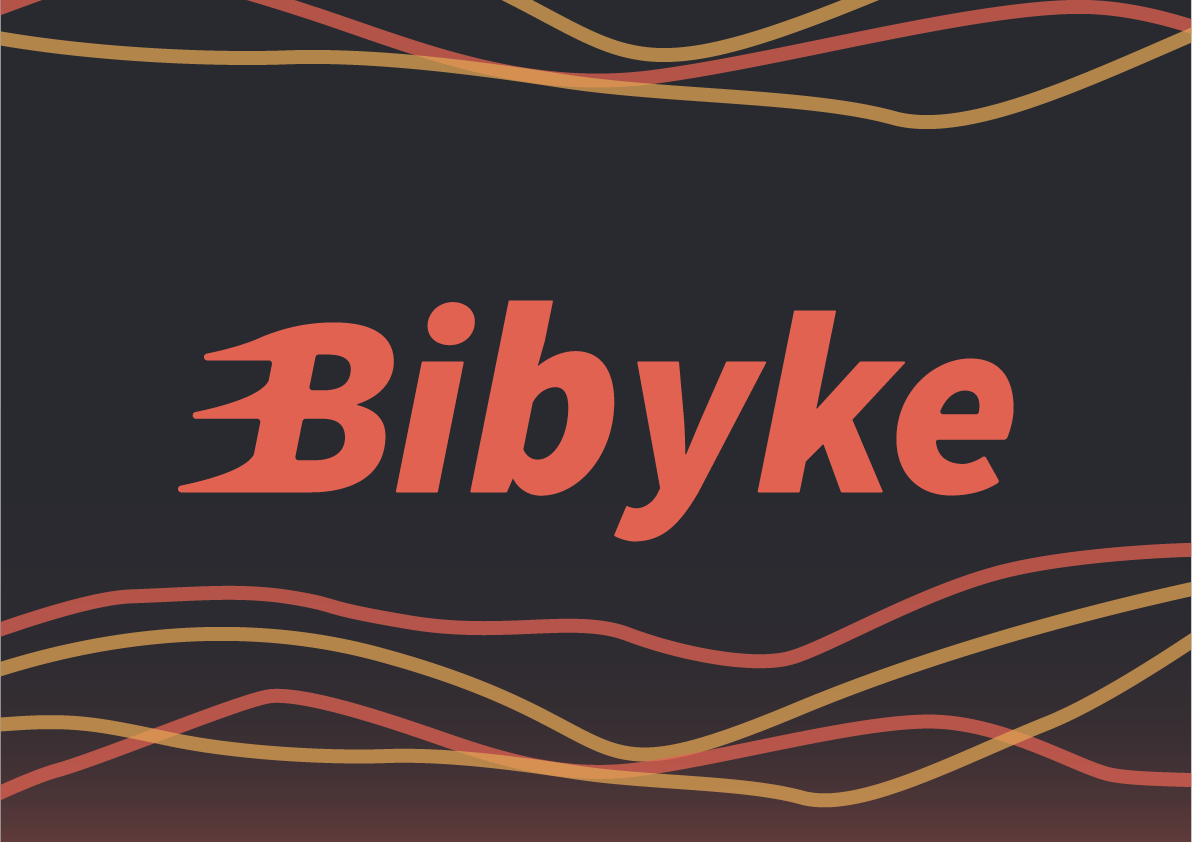 Bibyke was a branding brief to promote a new, same-day bike courier service in London.

It is meant to represent efficiency and security, whilst not feeling stale or cliche.
The brief called for a website and potential app support. Additionally, relevant materials such as merchandise and rider gear needed to be considered.

What was most valuable about this brief, was working with members of Third Floor Design who gave valuable feedback into both designs and presentations.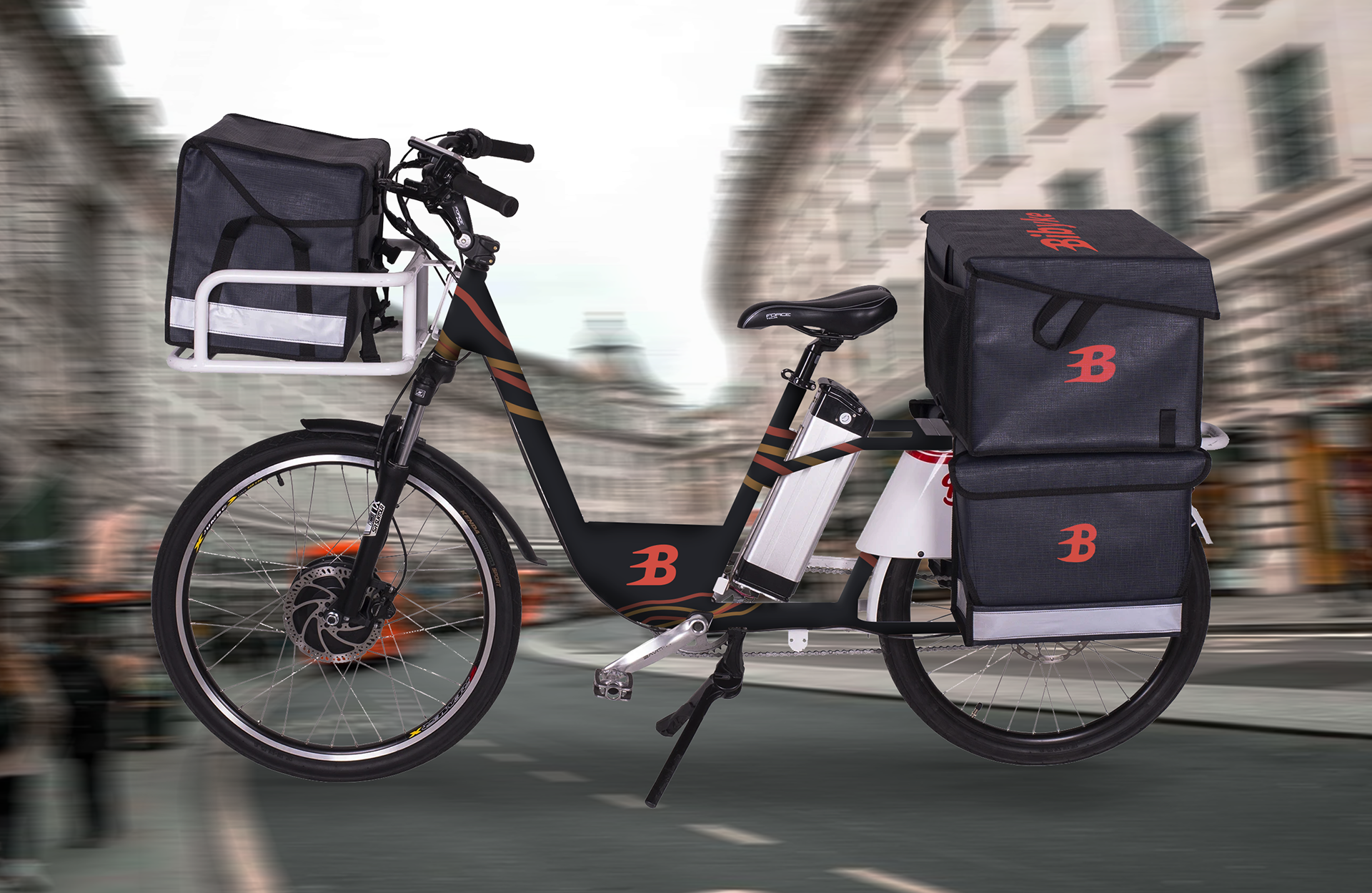 The Bibyke bikes would be iconic and recognisable as they weave through the London streets.
Sending and Tracking is made as easy as possible with clear and elegant pages for each.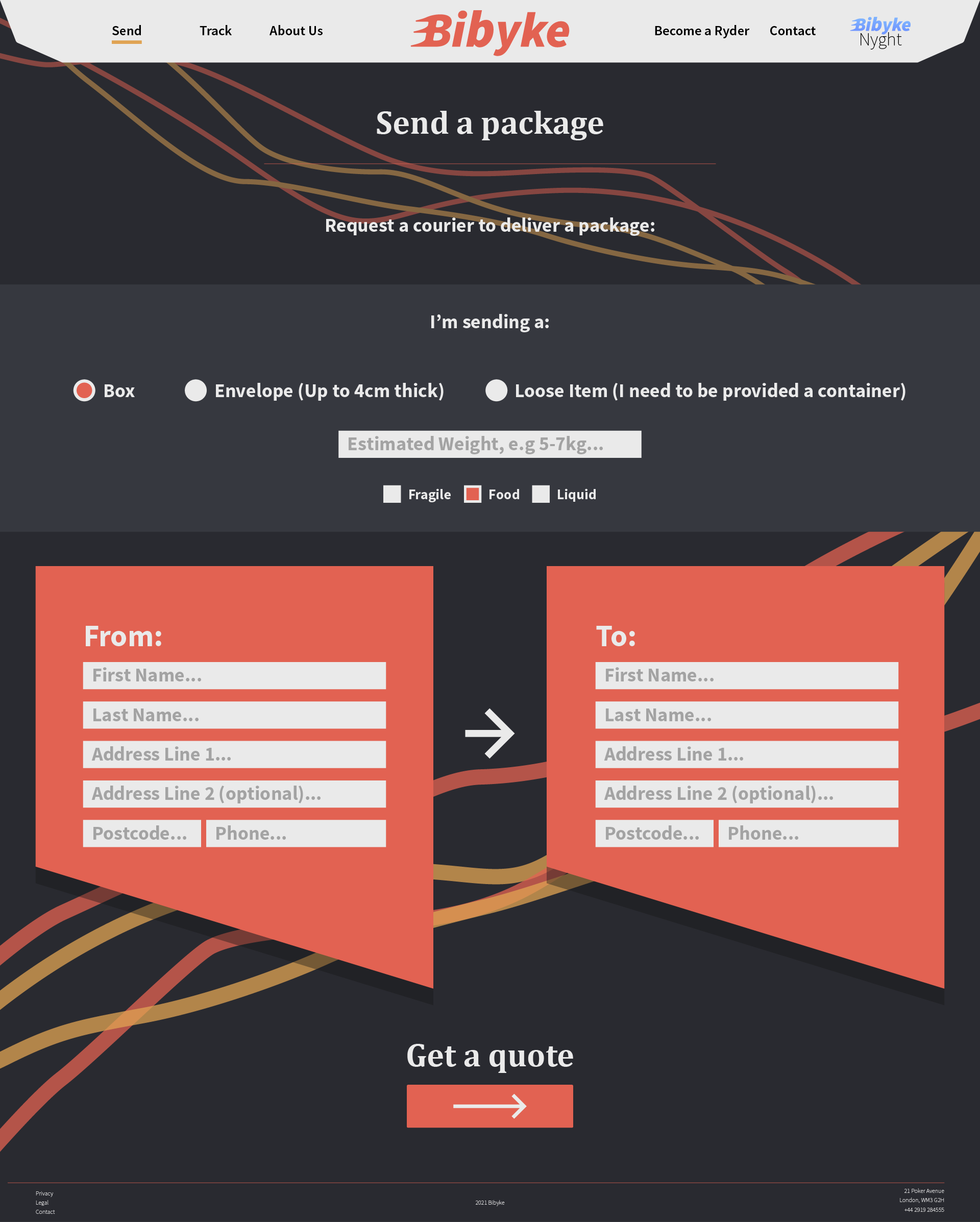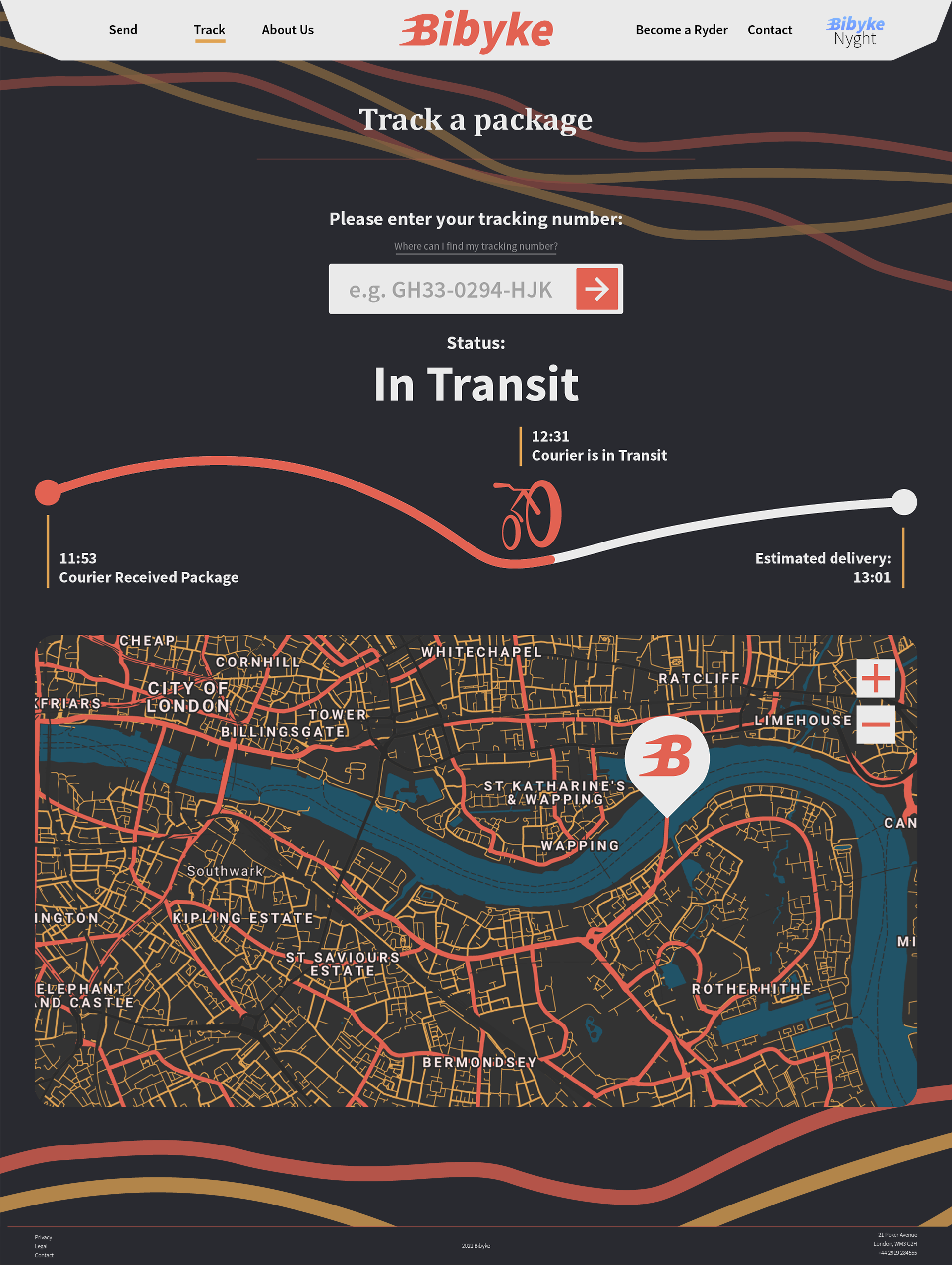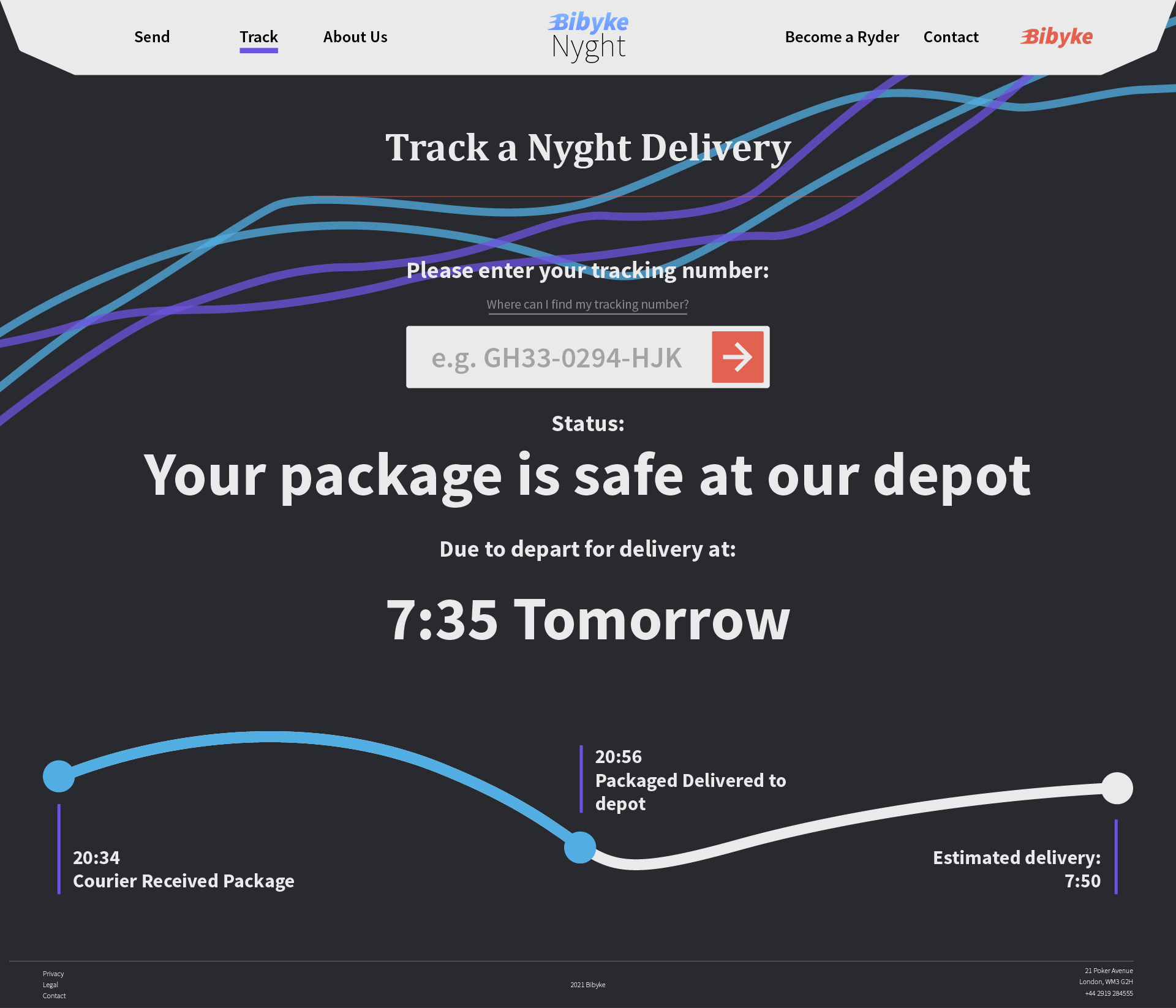 Bibyke Nyght is a sub brand of Bibyke which I produced alongside the main branding. It could be seen as the brand's USP.

Nyght is for those who want to send documents at anti-social hours.
If you finish a piece of work at 9:00pm and need it sent across town for tomorrow morning, Bibyke Nyght will pick it up that evening, store it in their warehouse and deliver it as the sun rises the next day.
The branding is beautifully applied to merchandise, rider gear and packaging.