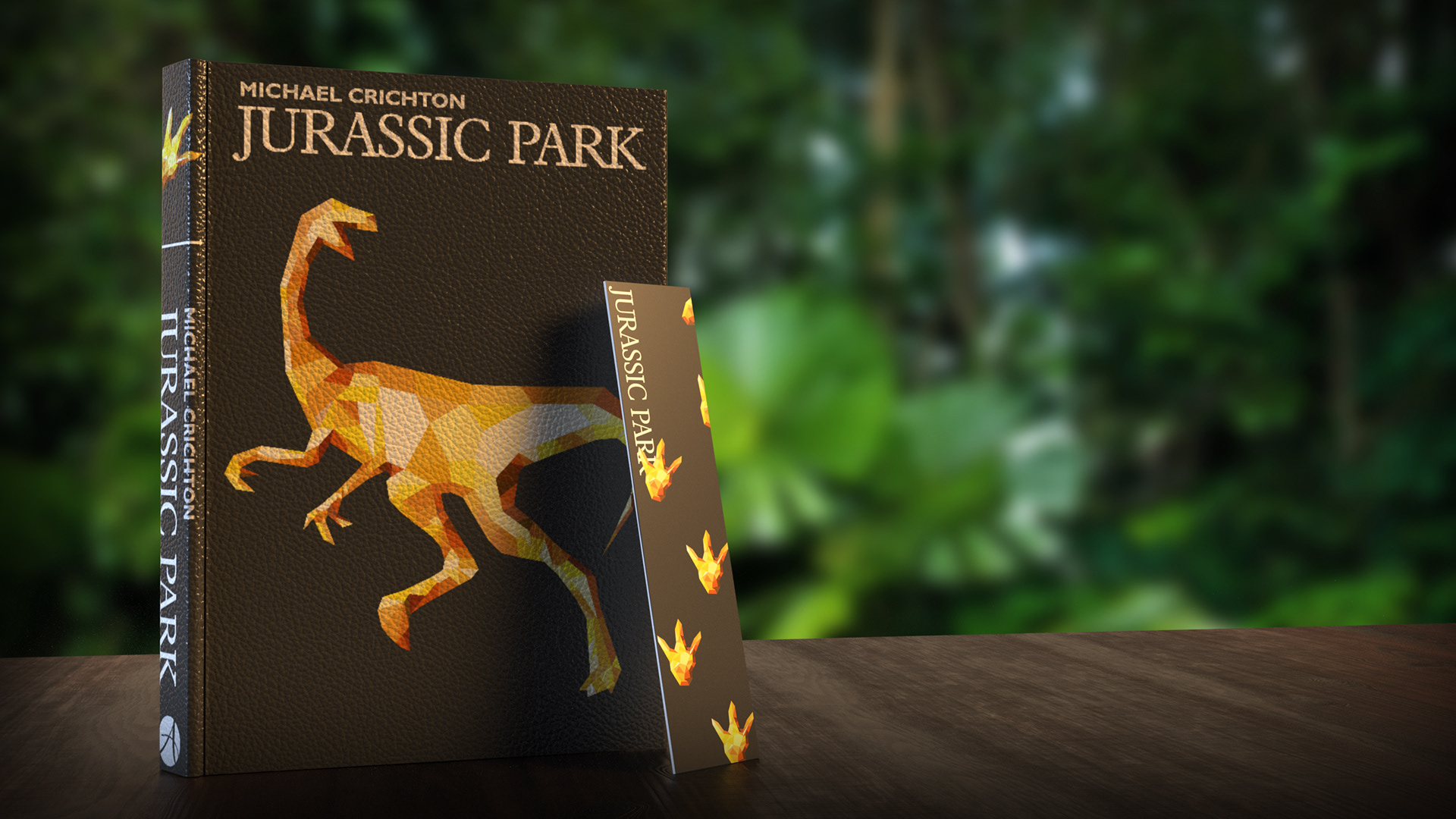 An homage to a beloved 1990 Michael Crichton classic.

This project aims to capture the themes of the book whilst re-invigorating Chip Kidd's original cover.
The type mimics that of a science digest magazine, whilst the colours are sharp and eye-catching.
As my favourite film, it was exciting to read the source material for the first time for this project.

The book cover was reflects the classic 90s sci fi writing - envoking mystery, danger and adventure.