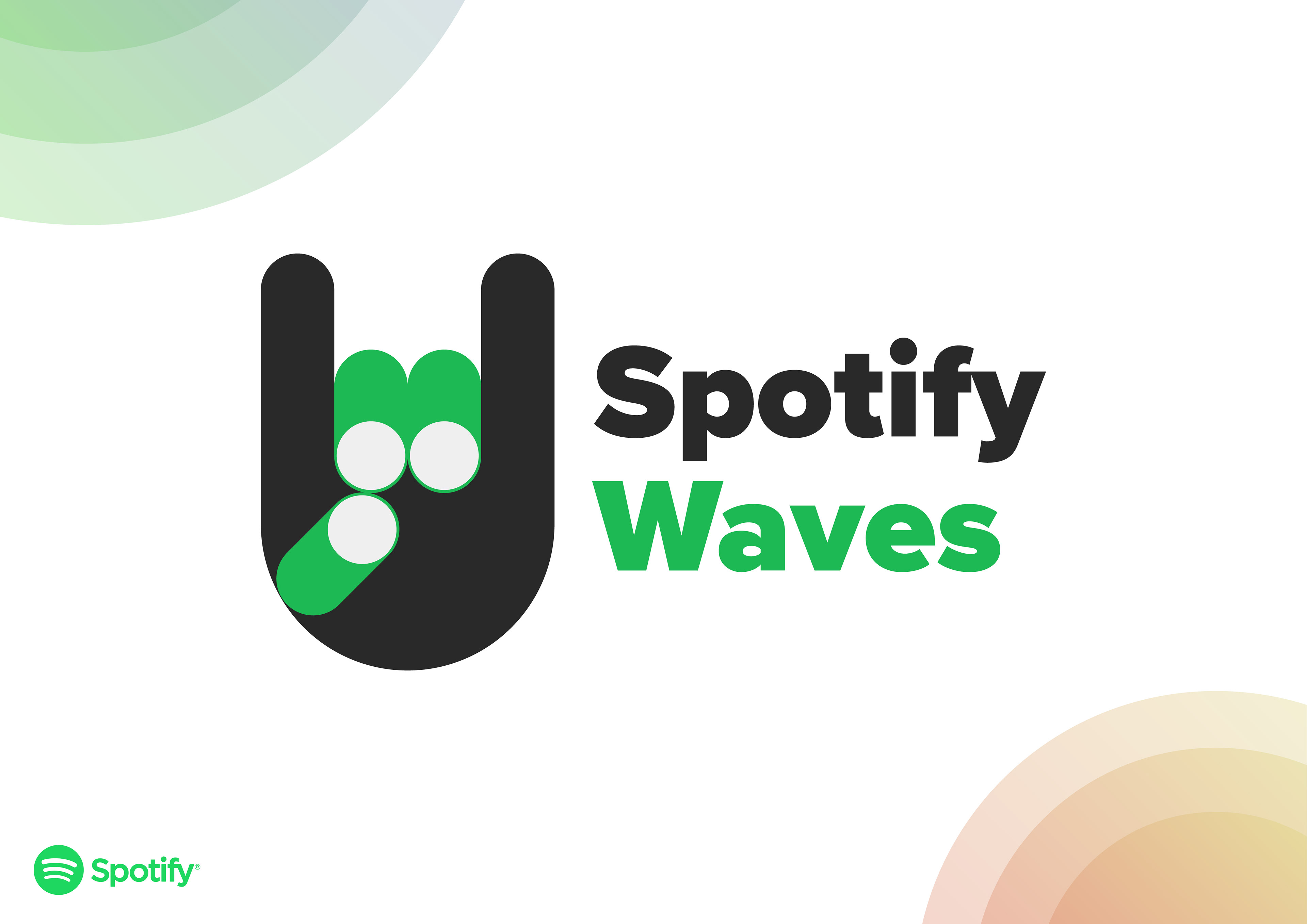 The brief asked for a new social feature on the popular music streaming application Spotify.
Waves is a feature where you can share music you love with those around you.
Choose a song and it will be sent to other devices in close proximity throughout the day.
Simultaneously receive songs from others, which are compiled into a playlist each day for you.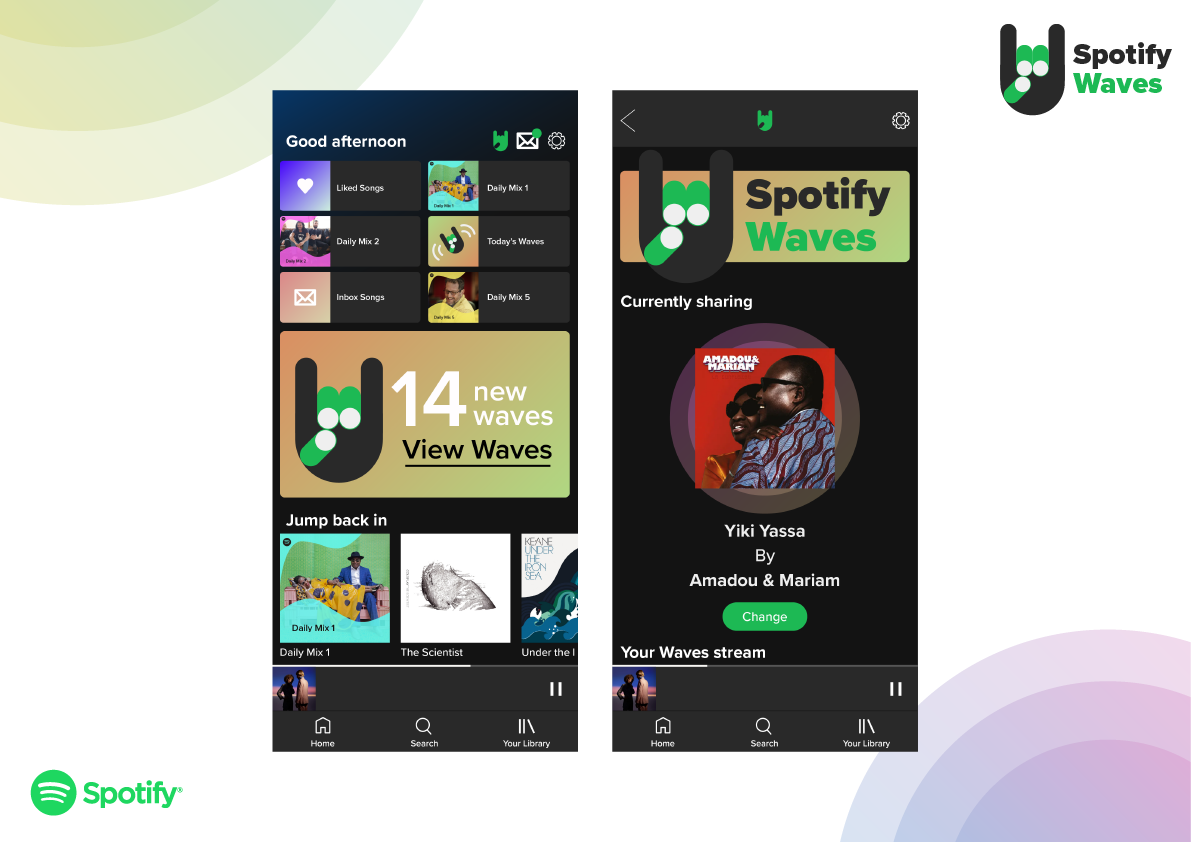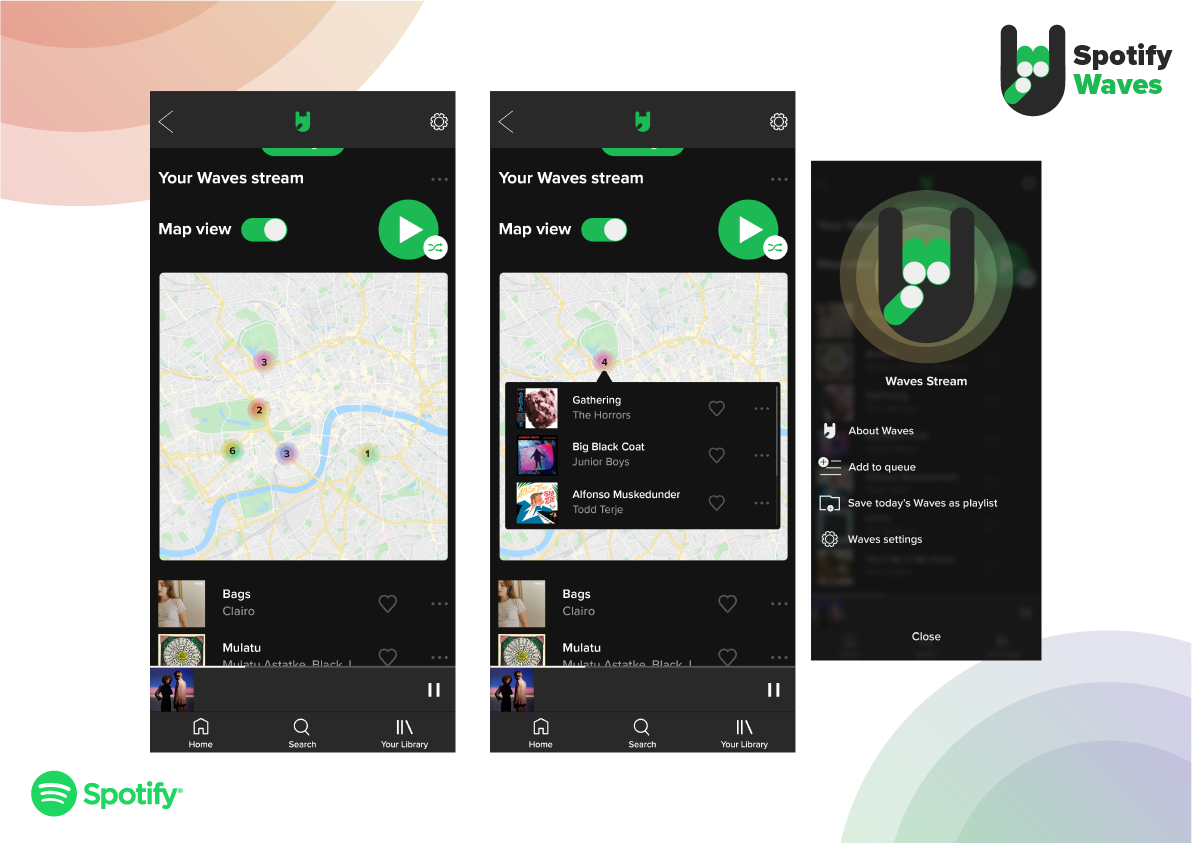 View where you received certain songs to see the hotspots and trace your musical journey throughout the day with map view.
Additionally, Waves introduces a direct messaging service into the Spotify app, making sharing your songs, albums and playlists with friends simpler.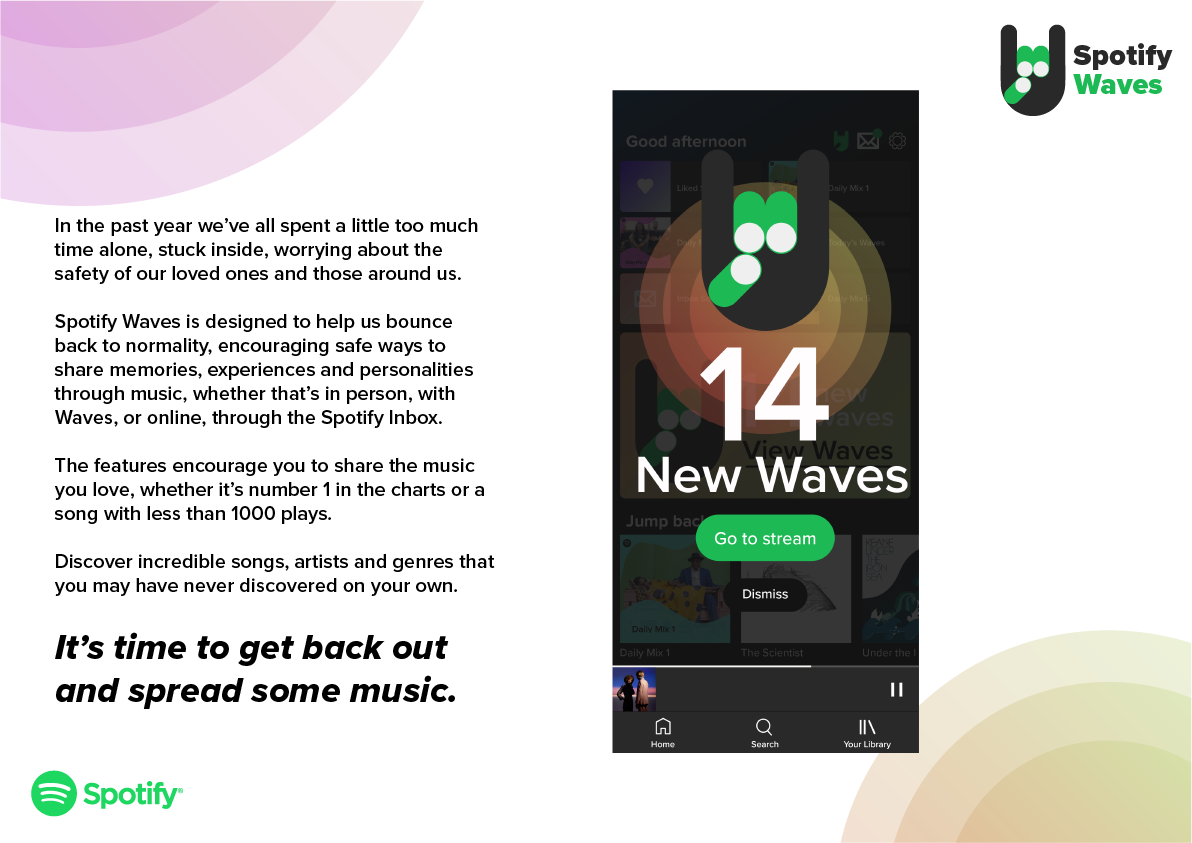 The whole design is built to complement the current style and layout of the Spotify brand.
Settings and notifications have been considered for the best UX.