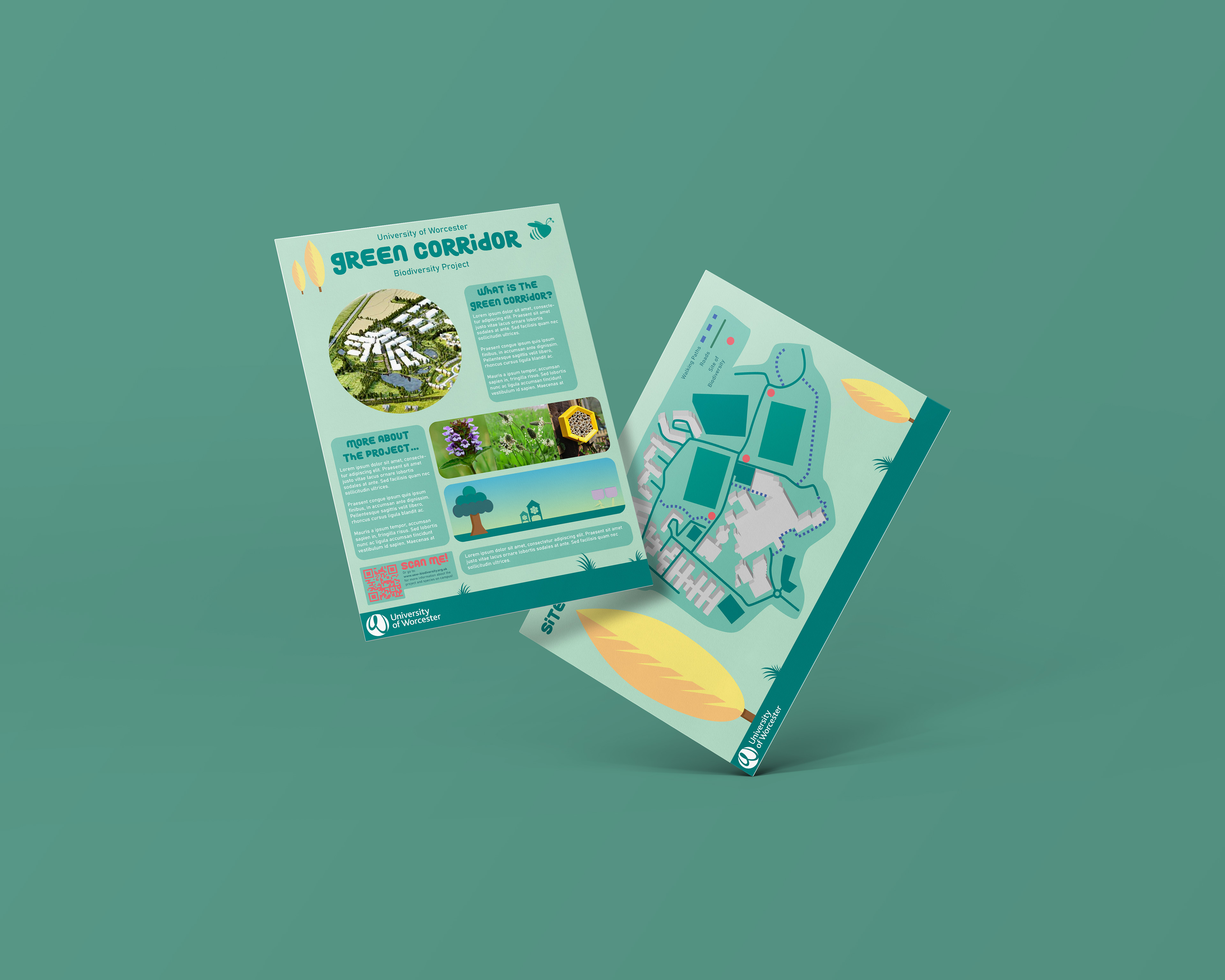 The University of Worcester's "green corridor" is an initiative intended to increase ecological diversity in and around the campus.

This infographic material was created to promote the program, raising awareness and explaining some of its key features.
This main information board would be placed in one of the main designated sites of biodiversity. It is designed to be readable by all ages and contains information on some of the local flora and fauna.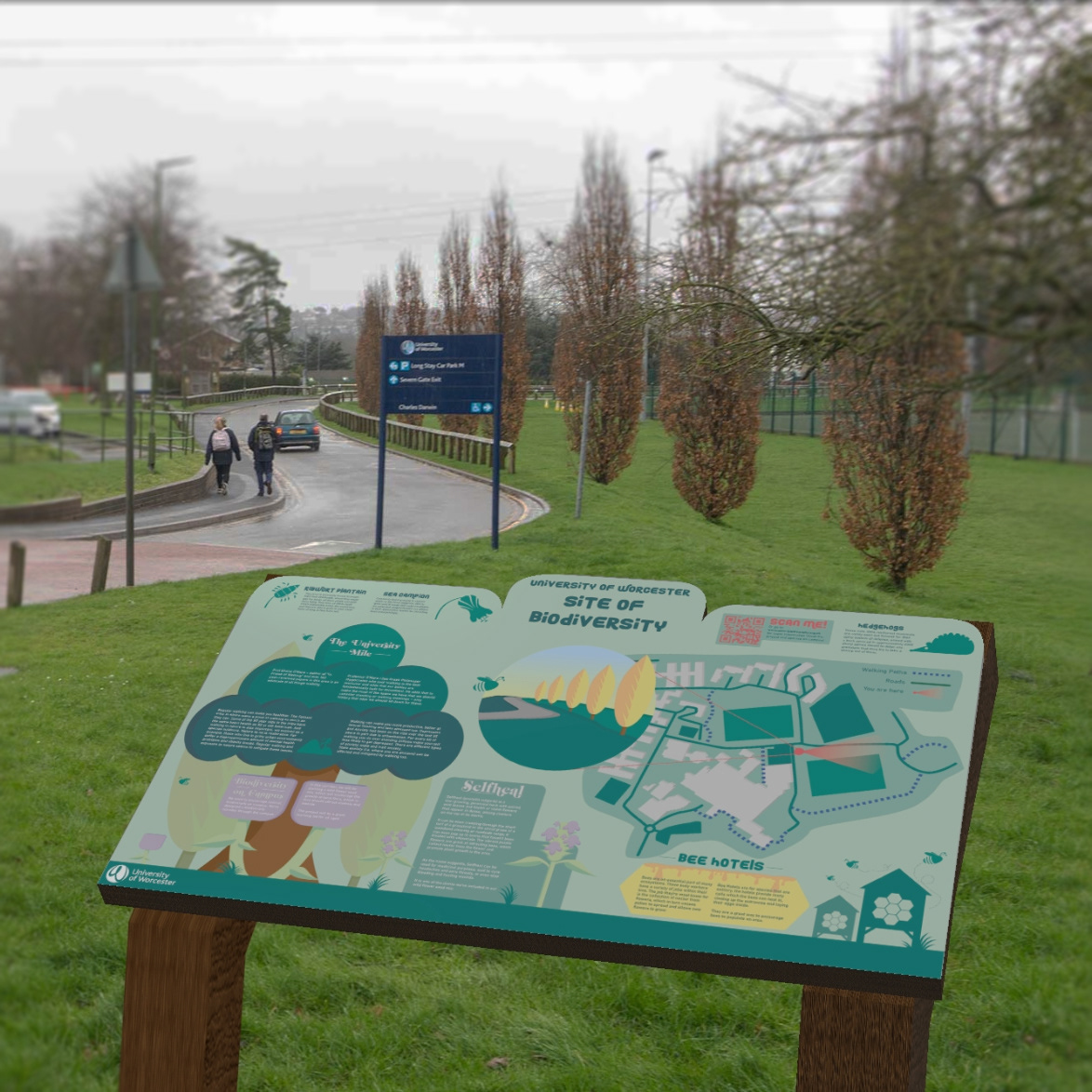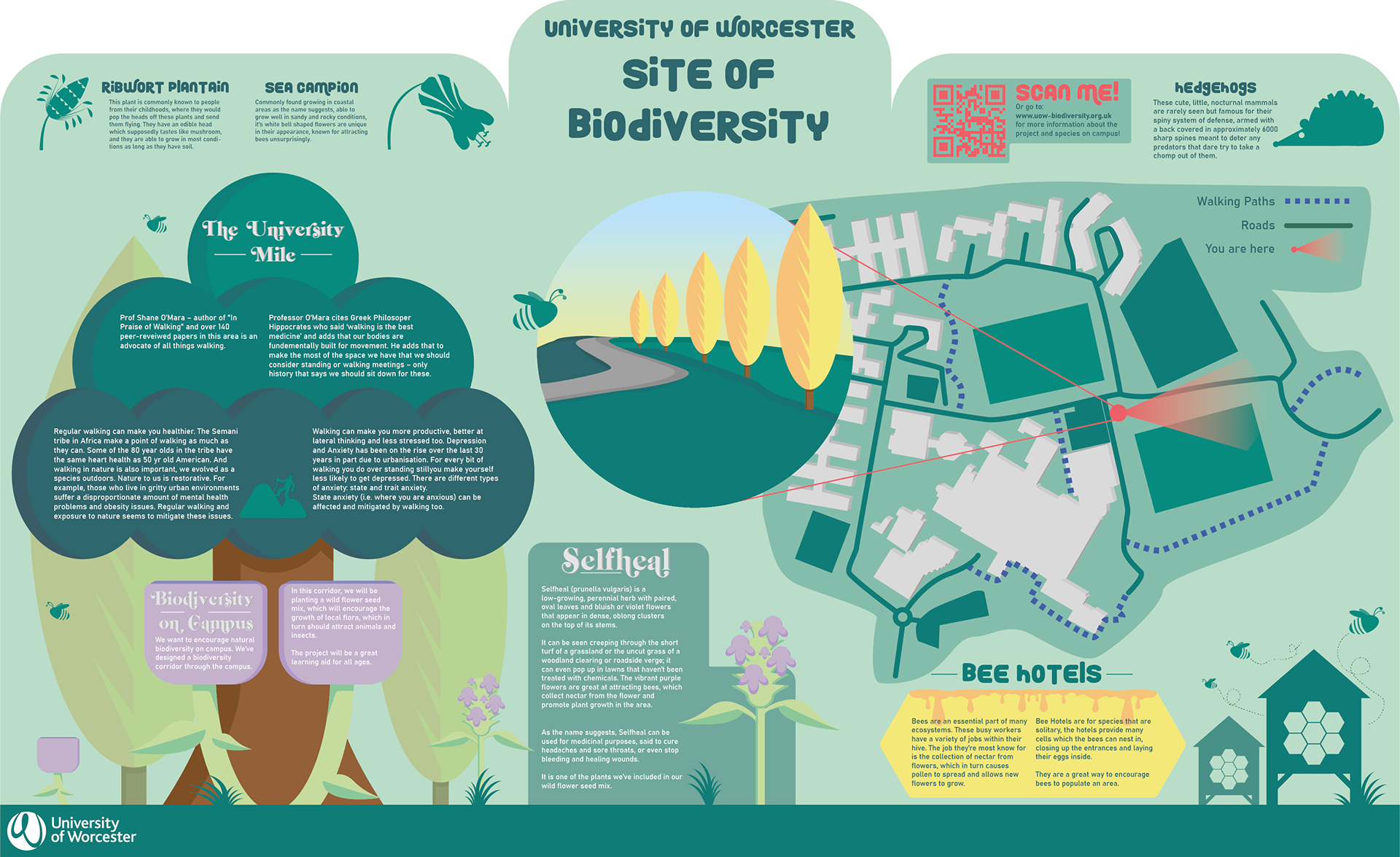 Alongside the physical material, there would also be a website containing further information on the green corridor.

All of the designs are consistent and reflect the gentle beauty of the initiative.