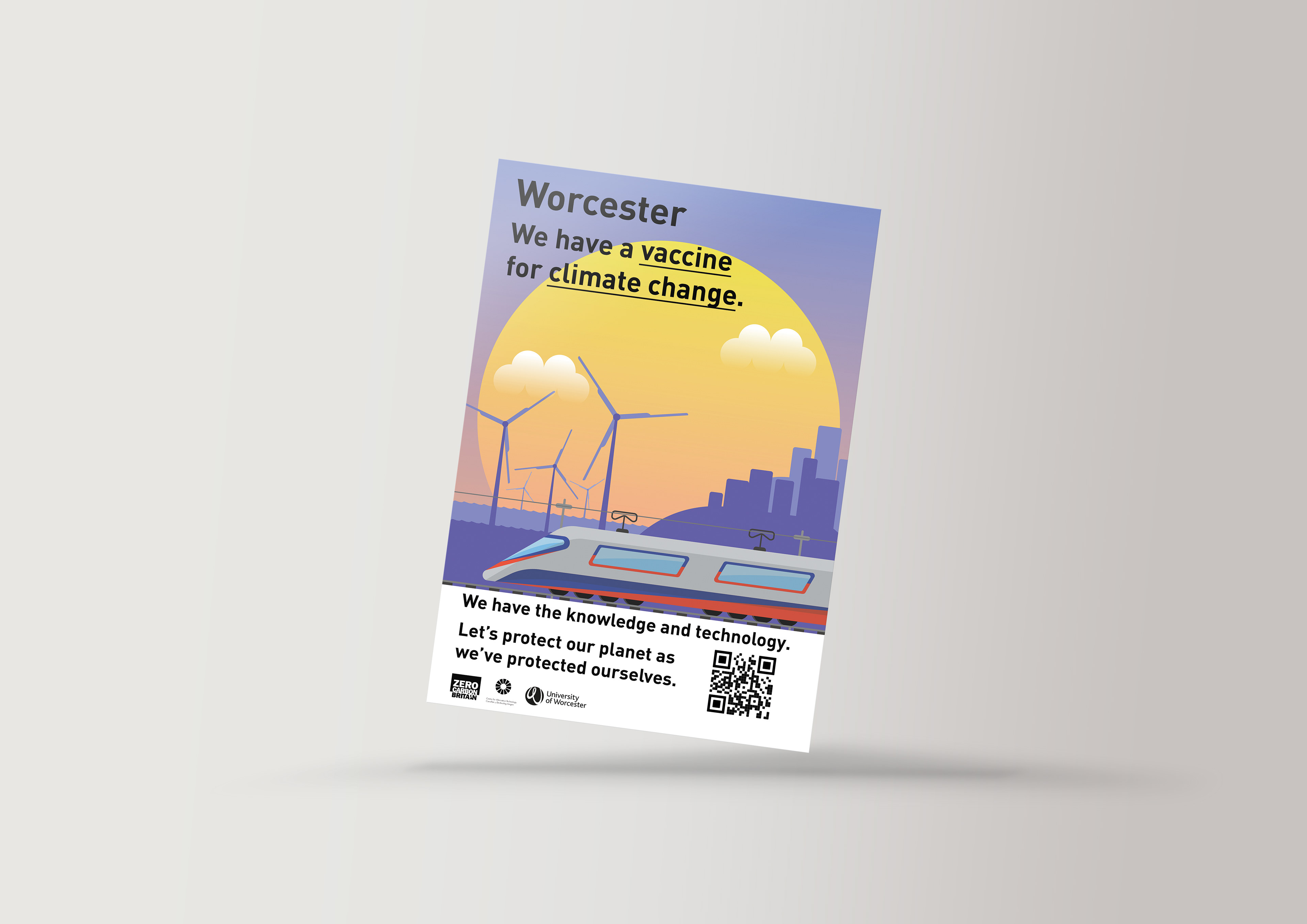 Zero Carbon Britain is CAT's green initiative to encourage positive change regarding the country's carbon footprint.

This brief was aimed at spreading awareness and changing minds.
Importantly, CAT specified that they didn't want scaremongering or guilt tripping, instead it was to be an optimistic message for all ages.
The two designs aim to change perceptions of 'alternative technology'.
The ambiguity of the sunset/sunrise signifying either the end of our unsustainable era or the beginning of our new green era respectively.